We're the best at what we do

A Personal Chef Service is your answer to providing you with great tasting, healthy, affordable meals in the comfort of your home without the daily grind of shopping and cooking. Offering the convenience of meal preparation in your home, it typically consists of a weeks worth of meals. 

Personal Chef Service includes: 

Individual meal planning

Grocery shopping

In home meal preparation and packaging

Clean up

At Food2611, we take care to provide our customers high quality services personalized for their unique needs. We are available to take your order 24 hours a day, 7 days a week. Our staff members are professional, courteous and efficient.

We provide a variety of services including:

Little Chef Birthday Party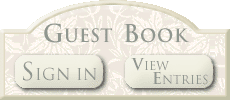 Baby food prepared in your home with fresh ingredients so you always know what your baby is eating.

Looking for something different and fun? Have a cooking lesson dinner party! We will build a menu and everyone gets involved.  

Tired of going to the same restaurants? Bring the Chef to you! We can build a personalized dinner menu and prepare a gourmet meal in your home for you and your guest.  

Looking for something a little lighter? Have an Hors d'oeuvre party. The Chef will work with you to build the perfect sampling of hors d'oeuvres whether it's for a football party or a wedding for you and your guest.

Do you have a child who likes to hang out in the kitchen and help with dinner or making cookies? Have a little chef birthday party! 

click on the words romantic dinner for more info,